ACMEGS Vision
To be essential to our colleagues and collaborators.
ACMEGS Mission Statement
To ensure that all individuals living in the United States who have neurological conditions receive the highest quality health care by offering magnetoencephalography that is clinically diagnostic and accepted by insurance providers.
American Clinical MEG Society is a non-profit 501(c)(6) trade association that includes the membership of clinical magnetoencephalography (MEG) facilities in the United States. Founded in 2006 by physicians committed to setting a national standard for high quality care of patients with epilepsy, ACMEGS now advocates for all individuals with neurological conditions who would benefit from MEG by educating policymakers and regulators about current and recommended standards of care, financial reimbursement, and health care provider regulations.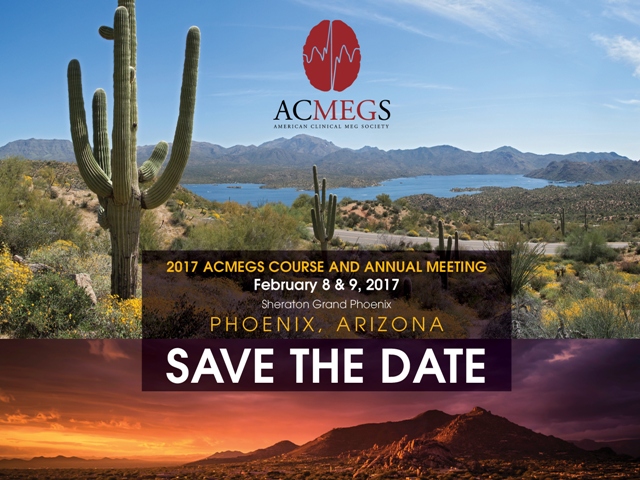 New MEG Fellowship Position available!
2017 Course & Conference
Download the registration form PDF or register online!
Download the Course Preliminary Program!
Conference program coming soon!